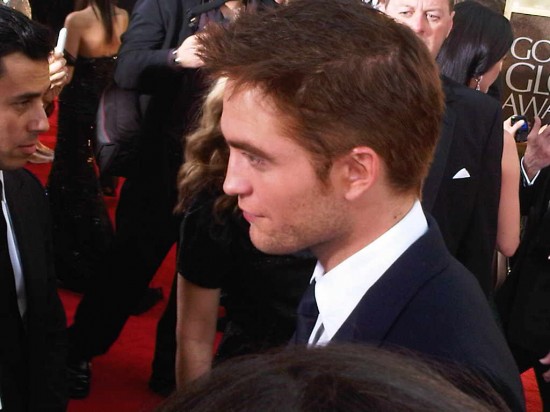 The LA Times spoke with Robert Pattinson on the Golden Globes red carpet, and by phone with Bill Condon.
"Speaking by phone this month, director Bill Condon, who's helming both installments of the finale, said he has been thrilled with what he's seen from his leads. "All the characters are moving [in this chapter]," he said. "It's really about the passage from adolescence to adulthood, and they all seem energized by that. It's the stuff they are all connecting to in their lives."
As for Pattinson specifically, Condon added, "Now he's dealing with a character who's like him. The final movie allows us to step behind the curtain of what it's like to be a vampire. It doesn't seem that exotic anymore; It's trying to be more real."
The director, though, was reticent to share any details of the production, which is filming in both New Orleans and Vancouver, Canada, with a jaunt to an island off the coast of Brazil — a location that might in the end prove the most memorable to Condon, because the entire cast and crew needed for the honeymoon scene was stranded after a long day of filming.
"It was incredible. We got caught in the middle of this huge rainstorm — I'll remember it forever," Condon said. "Eighty people sleeping on the floor of the set. We couldn't leave."