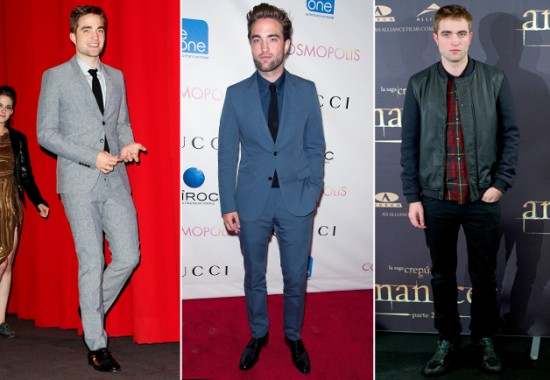 It's the end of the year and that means lists, lists, and more lists!  GQ's list of the 25 Most Stylish Men is sure to be a hit with the ladies.  Rob came in at number six this year behind Ewan McGreggor, Bruno Mars, David Beckham, Zac Effron, and Daniel Craig.  Here is what they had to say about Rob's fashion:
Pattinson's year was spent crisscrossing the globe in promotion of three flicks, giving the actor plenty of opportunities to break out his preferred Gucci suits, which he did in rapid, colorful succession. But it's not just tonal suit and shirt pairings the now former vampire got right; his grunge 2.0 getups have us wondering how much flannel we'll see on the Fall '13 runways.
See the whole list at GQ.