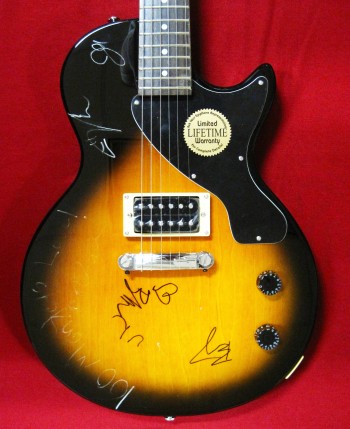 This just in from Indie Music cares (Jackson's Signature is the second one down from the top)
INDIE MUSIC CARES has teamed up with THE FENDER MUSIC FOUNDATION to raffle an Epiphone Les Paul Junior guitar, which was autographed by all members of 100 Monkeys in 2011, as well as Chris Robinson and Rich Robinson of THE BLACK CROWES.

All proceeds from this raffle will benefit THE FENDER MUSIC FOUNDATION.

Tickets are $2.50/each, and can be purchased either on our website, www.IndieMusicCares.com, or in person at the Whisky a Go-Go, The Formosa Cafe or Repro-Ductions Studios.