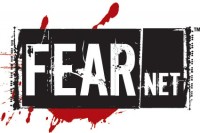 FEARnet released a string of fascinating interview from the big names involved with the Twilight Saga.
First up is an chat with Bill Condon about working with the actors and the melodrama of Breaking Dawn.
Can you think of some examples where the cast gave you some insight into their characters?
All the time. Right from the beginning. The first people who arrived were Kristen, Rob and Taylor. We spent two weeks together in a room, just talking through the script – every page of the script. I learned a tremendous amount. At a certain point, when an actor takes on a role, they know it better than you ever could. Certainly, that was true here. I met with Rob a couple months before we started. We were just having a general talk about Twilight and he mentioned something that I hadn't known before, which was that in the first three movies, he was sort of playing a man filled with more than regret – almost self-loathing – because of an episode where he had broken away from the Cullen family when he was very young. It was the early 1930s in Chicago, and he decided to explore what it would be like to kill human beings. It was a guilt that weighed on him. He had been playing that through three movies but it was barely mentioned in those movies. It is mentioned briefly in the novels, but there is an unpublished novel called Midnight Sun, which tells the story from Edward's point-of-view, where it is really explored. So after that conversation, I went back and worked with Melissa [Rosenberg, the screenwriter] and we put that in at the beginning of the movie so you sort of understood where Edward was coming from, and you can see him shed that because the person he cares about most sees that, understands that, and accepts him anyway, so he is able to accept himself. So much stuff comes out of working with the actors. Stephanie [Meyer, author of the novel] was around which was incredible. Before she was there during prep, we would frantically be checking Twilight fan sites because they had better timelines than anyone else. But Stephanie really… any question you had about behavior or backstory – which any actor relies on – she was there to help us out.
They talked with Wyck Godfrey, Melissa Rosengerg, and Stephenie Meyer about adapting a book into a movie.
What do you say to critics who suggest that the sexual and gender politics in Twilight are, at best, retrograde?
Stephenie: The politics are something I never think about when writing. It's about a story that's interesting to me. I'm not gonna say Breaking Dawn doesn't get weird – cause it does. But these are things that, as I was exploring what it means and what it meant to be a woman – particularly being a mother – with Bella, these are things that had to, out of necessity, happen to her very young. I have always been really fascinated with the idea that, 100 years ago, if you were going to have a baby, you would literally say, "I could die. I am taking my life into my hands to do this." There is a courage to that that we don't have to develop. I was fascinated with that kind of woman, the woman who makes that choice to risk her life. It's like being a soldier. It was never about the politics; it was about how, as a person, you would deal with these different things.
They spoke to Taylor Lautner about growing up in the saga and his memorable moments.
What about the imprint scene, where Jacob imprints on Bella's newborn baby?
You had to go there. That was tough. What is imprinting? What do you look like when you imprint? Luckily, we had Stephanie [Meyers, author of the book series] on set the whole time. Trust me, I asked her a million times, "Okay, tell me again what imprinting is exactly" and "How did you envision Jacob doing that?" It was very confusing. It didn't help that when we filmed it, they put an X on the wall and said, "This is Renesmee. You are going to walk into the room, you are going to look at the X, and you are going to imprint." It was tough. But after seeing the final version, I am happy with it. It's emotional and they did a really good job bringing in cool flashbacks and voiceovers. It really is a special moment but on the day, it was a leap of faith.
Robert discusses the growth of Edward's character and filming the birth scene.
Director Bill Condon mentioned that there was this self-loathing that you told him you had been playing with for the first three movies, that had never really been presented as a plot element.
Yeah. I thought that would be the key ingredient to Edward's character. He's 108 years old, but he's never achieved anything he wanted to achieve. He's been stuck in adolescence. When you are in adolescence, you think nothing is fair – he's been living with that for 100 years. You'd eventually get to the point of desperation. It is very difficult to portray that and a love story at the same time, unless you want to make a very different movie. So I was trying to push for that angle. Breaking Dawn is probably the happiest Edward has ever been in the whole series.
Read the full interviews here:
Wyck, Melissa, and Stephenie Interview