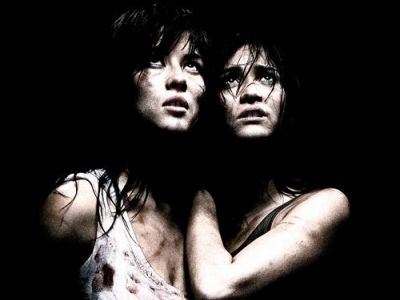 When I caught up with producer Wyck Godfrey this weekend, I found out that he already has one young actress in mind to star in his upcoming remake of the French-Canadian fright film Martyrs — Twilight star Kristen Stewart.

"I would love for Kristen to do it," said the Twilight Saga producer, whose previous genre credits include I, Robot and AVP: Alien vs. Predator. Godfrey, who has a long list of titles in development with producing partner Marty Bowen, seemed particularly enthusiastic about making an English-language version of Pascal Laugier's 2009 French-Canadian tale of two young women out for revenge. (That pic, starring Mylène Jampanoï and Morjana Alaoui, is considered part of a new wave of extreme French-language genre cinema, alongside films like Inside (À l'interieur), Them (Ils), and Frontier(s).)
See the rest here:Exclusive: 'Twilight' Producer Wants Kristen Stewart for 'Martyrs' Remake – FEARnet.