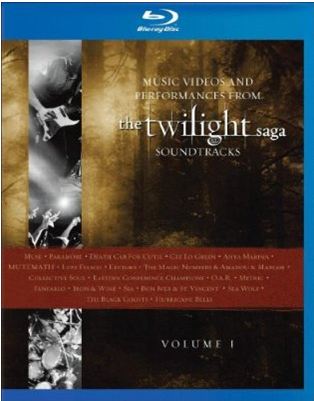 According to Home Media Magazine:
"Nowadays Steve Nickerson, Summit Entertainment's president of home entertainment, isn't surprised by how well anything Twilight does at retail.
So when the Recording Industry Association of America, or RIAA, announced this month that the combined DVD and Blu-ray Disc releases of Music Videos and Performances from The Twilight Saga Soundtracks Vol. 1 had reached RIAA-certified gold status Nickerson was more pleased than surprised.
"It's a little bit of a unique project we developed with Atlantic [Records], and we're happy with the consumer reaction to it," he said. "Each of the three individual soundtracks did more than well, and while any of the videos may be available through the individual artists, to put them all together in a product was a unique opportunity."
Check out the full story here.
You can order the Soundtrack videos via Amazon.
Via TST