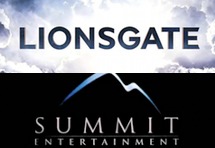 According to Variety:
In the wake of its acquisition by Lionsgate, Summit Entertainment began layoffs early this week, as head of TV distribution Alex Fragen, home entertainment head Steve Nickerson and Bobby Gerber, EVP home entertainment sales, are on the way out, Variety has learned.

The trio of execs got the news midday Monday, sources close to the company said. They were expected to remain with the company until early next month.

Fragen, Nickerson and Gerber all started with Summit in 2007, just as the company was finding its footing as a full service production and distribution studio. The layoffs were just the first of several expected as Lionsgate begins to integrate its operations with Summit, which the mini-major acquired in a January cash-and-stock deal totaling $412.5 million.

Lionsgate co-chairman and CEO Jon Feltheimer acknowledged at the time that overlap would cause layoffs. A month later, Summit co-founder and president of international David Garrett began preparing his exit, as Variety first reported Feb. 12.
These are not individuals that fansites have typically dealt with, with home-entertainment (AKA DVDs)we've always had a go between, so at the moment this does not affect us.