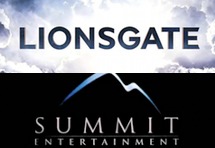 Hypable is reporting the following:
Bloomberg is reporting that two movie studios well known to our readers – Summit Entertainment and Lionsgate – are in talks to merge.

Though it wouldn't cause much that typical moviegoers would notice, it'd certainly be beneficial for Lionsgate's The Hunger Games franchise given Summit has experience from turning Twilight into a major financial success.
See more on Hypable
We'll have to see how this one goes down. If it does go through it's sure going to make life interesting around here!