Best movie Soundtrack of 2010, Eclipse on Next Movie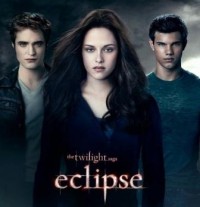 "Everybody likes to make fun of "Twilight" – adults, children, house pets – but the producers of the films threw a monkey wrench in the gears of the irony machine by stuffing the soundtrack to their latest effort full of awesome songs from ultra-cool indie bands. "Eclipse" is a who's who of moody indie rock, featuring a lineup that would make Pitchfork's brains explode: Beck, Bat For Lashes, Metric, Vampire Weekend, Muse, the Black Keys…the list goes on and on. Perhaps this all shouldn't be surprising given that music supervisor Alexandra Patsavas made a name for herself turning television's "The O.C." into an avenue for indie rock exposure, but it's still a very pleasant surprise to see the music from a "Twilight" film become the "Singles" soundtrack of the aughts."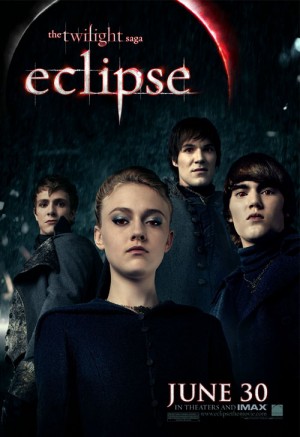 Top Movie Trailer of 2010, Eclipse, via  Google tracking
"Blockbuster 'Twilight Eclipse' has beaten 'Harry Potter and the Deathly Hallows', 'Iron Man 2' and 'A Team' as the top most searched film trailer on google.
While the film didn't have the enormous hype of Harry Potter, it was a favorite amongst internet users who search for trailers using google. This was despite the fact it received mixed reviews and was not as highly regarded as the previous outing of the franchise."
Number Three Charity Auction of the Year, according to Tonic

"3. Meet Robert Pattinson on the set of Twilight: Breaking Dawn, to benefit the GO Campaign — $85,000.
The winner received the chance for four people total to experience first-hand the biggest pop culture phenomenon of the decade as they will spend a day on the set, including the chance to meet the film's star Robert Pattinson!
This auction package included 2 nights in a Deluxe Executive Suite at the elite Four Season Hotel in Vancouver and VIP limousine service to and from the Breaking Dawn set provided by Star Limousine Services!"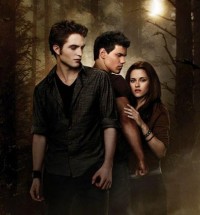 New Moon was the third biggest VOD (video on demand) film for 2010.According to Variety who reported on Comcast's results,
"The second most popular pic on VOD was "Couples Retreat," followed by "The Twilight Saga: New Moon" and "Hot Tub Time Machine."
Coming in at No. 5 was "The Hurt Locker," which made just $16.4 million in theatrical release. Though that Kathryn Bigelow film was released in 2009, VOD transactions were strong after its six Oscar wins in March."