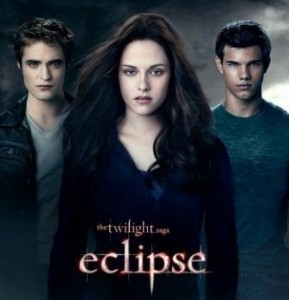 This just in from the Eclipse Soundtrack website:
"Dear Twilight fans, cancel any plans you've made for Tuesday night because we have an event you do not want to miss! Make sure you're near a computer tomorrow evening at 6PM PST to watch a stream of the Eclipse Soundtrack party live from the 98.7FM Studio in Los Angeles with performances by soundtrack artists Metric, Cee Lo Green and Eastern Conference Champions.
You can watch a live UStream of the concert on Yahoo.com at 6PM PST tomorrow evening and join in the fun by submitting your questions to all three performers during the live stream.
But why wait until then? You can also send us your questions in advance and we'll select the best submissions to ask Metric, Cee Lo Green and Eastern Conference Champions. Simply post your question in the comments section below or send them to us via a reply on Twitter to @EclipseSoundtrk"