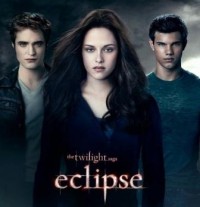 Amanda Bell of the Twilight Examiner has the full story:
"Despite predictions that The Twilight Saga: Eclipse's official motion picture soundtrack would debut at number one on the Billboard Top 200 chart, it has finally hit the charts . . . at the number two spot.
Reports Billboard, "Well, Gleeks rejoice! The 'Journey to Regionals' EP debuts at No. 1 with 152,000 sold according to Nielsen SoundScan, besting the 'Eclipse' album at No. 2 with 144,000."
Predictions which vetted Eclipse for number one estimated that it would earn "possibly as much as 140,000 to 160,000 copies sold," so these numbers fall right in line with expectations."
Check out Amanda's full coverage on Twilight Examiner.