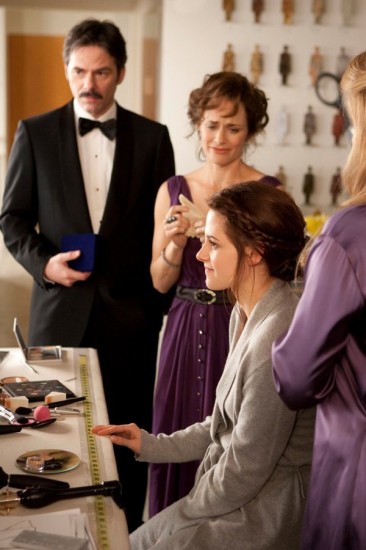 Robert Pattinson and Kristen Stewart talk about the wedding in Italy's Vanity Fair.
First Question: and you, what do you think about weddings?
Rob: I don't know until now, I've been at around twenty funerals and just 2 weddings, certainly for what I saw they're more fun than the funerals.

But, didn't you got emotional after the ring exchange?

Rob: the truth? I think that the major part of the men who get married, live the same kind of experience: you stay there, waiting.. the wedding day is a woman's thing, it's their day. It was different for Kristen: the dress, walking to the altar, the music. I got away with an "you are very pretty, let's get married!"

Kristen: I have to admit it, I felt like a real bride: at the center of the attention, in a wonderful dress.. for that scene everybody had to leave their phones before entering: the dress had to be kept a secret.
See more at KStewNews