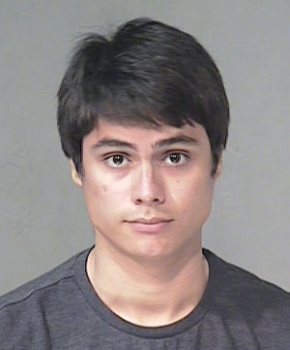 According to Arizona Central:
"One of the actors who plays a werewolf in the hit "Twilight" movies was arrested Monday in Mesa on an outstanding warrant and suspicion of driving under the influence of drugs or alcohol, according to Maricopa County Sheriff's Office records.
Kiowa Gordon, 21, is being held in lieu of $1,000 bond on suspicion of driving under the influence and has a court appearance scheduled in a Mesa city court at 8:30 a.m. Aug. 18, according to the records.
A warrant was issued for Gordon after he failed to appear in court following a Feb. 9, 2010, guilty plea in Scottsdale Municipal Court to possession and use of drug paraphernalia and giving liquor to a minor/underage consumption, according to the records. Gordon is being held on an additional $500 bond on these charges."
See more on Arizona Central
EDITED: Arizona Central (which we have always in the past found to be a credible news source that covers Stephenie Meyer and Twilight connected stories in the Phoenix region) has pulled their story.
It seems that there is more going on here and TMZ managed to get details via the actual police report. They state that "Actor Kiowa Gordon — who plays shapeshifting werewolf Embry Call in the "Twilight" movies — was arrested in Tempe, Arizona early Monday morning … this according to the Tempe Police Department.
Gordon was NOT busted for DUI, as reported by local AZ media — but rather, he was arrested for an active warrant stemming from a drug paraphernalia possession arrest in 2010. " See more on TMZ.