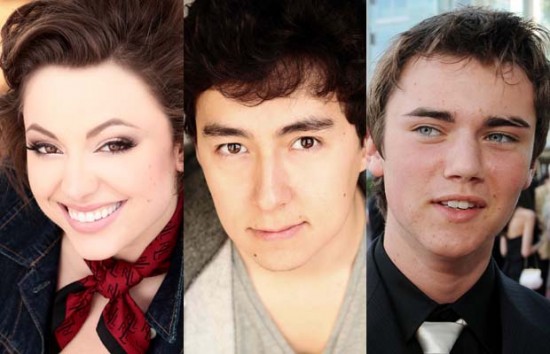 The Vancouver Sun has several pieces out featuring Twilight actors who hail from Canada. Jodelle Ferland who played Bree has her own article.
""Twilight has had a huge impact on my career," Ferland says over the phone from San Francisco, where she's completing voice-over work for her latest project, The Haunting Hour, a television series that recently filmed in Vancouver.
"I've been doing all sorts of publicity for Twilight and conventions, and I get to interact with the fans a lot, which is so much fun. Before Twilight, I didn't have a lot of teen fans, and now I definitely do. Most Twilight fans are teenagers, which is pretty cool, because I get recognized a lot more now by teens rather than people who like to watch horror films."
They also have another article up profiling Tyson Houseman, Cameron Bright, and Leah Gibson who have all been in one or more of the movies. Unfortunately they didn't cover Dan Cudmore, Charlie Bewley, and Noel Fisher who all also have Vancouver roots.
Finally, they cover where the outdoor sets are located.  You can often see these by standing on public property (AKA the sidewalk not someone's lawn) on non-filming days.