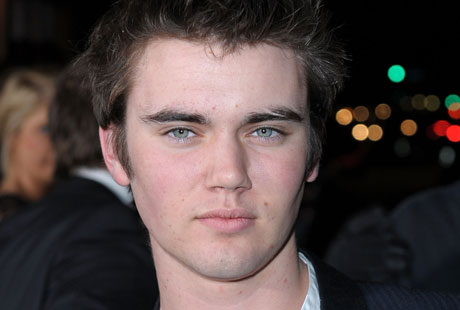 The Calgary Herald has hands down the BEST Cameron Bright interview that we have seen to date. We first metCameron at the Vancouver Official Twilight Tour and, and we were immediately struck by how funny, down-to-earth, and how much he can entertain a live audience (some people just can't bring it to a live crowd, but Cameron can!).  Check out the interview from the Calgary Herald:
"Cameron Bright is 17, which means he's currently floating above the abyss, but the Victoria native who made significant waves with his bathtub scene opposite Nicole Kidman in Birth, and donned amber contacts as vampire aristocracy in New Moon, is decidedly grounded.
"I'm at home on Vancouver Island, doing what any other 17-year-old kid would be doing: hanging out with friends, watching TV, going out. . . . I'm no different than anyone else my age."
Bright says the only thing that really sets him apart from his peers is his job, and the fact he doesn't attend a bricks-and-mortar high school.
"I guess I could look at my life and think I don't have to go to high school. Technically, I could drop out. But I don't see school as a backup plan. . . . It's not like I like high school or anything. I'm normal that way. It's just that I don't want to be a high-school dropout."
See more on the Calgary Herald.