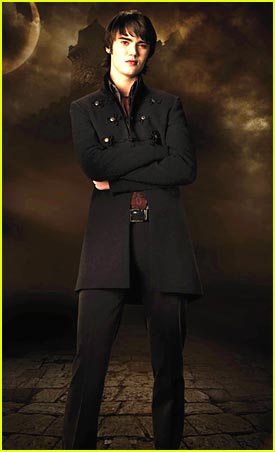 Vancouver native, Cameron Bright, who plays Alec spoke to Metronews Canada About the Volturi. Cameron is also featured in Eclipse.
"Bright's Alec is at first glance, an almost cherubic figure, but one who wields the lethal ability to completely shut off his victims' senses, rendering them virtual vegetables. It's just another novel re-imagining of an iconic monster — the vampire — that has caused both the Twilight books and the films to be controversial amongst purists.
"I think our vampires are really interesting,' says the actor.
"We have a side history, something unique. Sometimes I hear people criticizing the way the vampires are presented in the film, the fact that we glitter and turn into diamonds but, here's the thing: Vampires don't exist! We can portray them any way we want to."