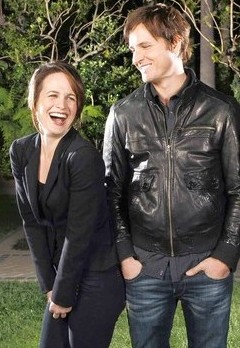 Marc Malken of E! caught up with Liz Reaser at Sundance and got her to talk about the ups and downs of the acting business and Breaking Dawn.
"I feel like there's never going to be a time in my life [again] where I'm going to sit with Peter Facinelli or Nikki Reed at four in the morning with [colored contacts] in and pale makeup and laughing our butts off…giggling all day."
But it's way too soon to say goodbye. "We have so far to go that it doesn't feel like we're anywhere near the end," she said. "Plus we're going to promote these for a few more years, you know. So we're nowhere near the end."
Liz's movie Homework co-starring Emma Roberts has gotten quite the buzz at Sundance.