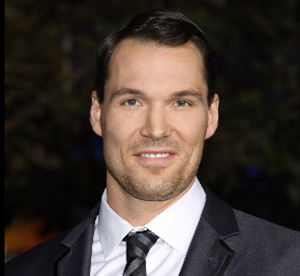 Just in from the folks at Esme's Heart. You can check their event out online here.
Esme's Heart is excited to announce movie actor Daniel Cudmore, who plays Felix in the popular Twilight Saga movie series, will be in Macon on Thursday, November 15, 2012 for an event at Amstar 16 sponsored by Esme's Heart to benefit the Marine's Toys for Tots and the Middle Georgia Food Bank. The group is celebrating the release of Breaking Dawn Part 2, the 5th and final movie in Stephenie Meyer's Twilight Saga movie series. Esme's Heart will be collecting new, unwrapped toys and canned goods at the event to be donated to the needy.
"We are so excited to have Mr. Cudmore attending our Screening Party", says Cindy Adrien, President of Esme's Heart. "Our group has been working really hard to make this last event memorable for all the fans in the Middle Georgia area."
At the Breaking Dawn Part 1 movie premiere in November 2011 the group collected over 550 toys for the Marine's Toys for Tots and raised $1,500 for the Wounded Warriors Project. Last year's event had over 700 attendees.
"We have been so amazed at the number of Twilight fans, especially our age, which live in this area and thought it would be a fun way to celebrate the movie and serve two wonderful charities at the same time" says Bethany Rensberger, Vice President of Esme's Heart. "Our group hopes to inspire people everywhere that they can make a difference. If a group of women in Macon can come together with a shared passion and find fun ways to give back, so can a local book club or bunko group. Small acts can really add up."
Cindy Adrien and Esme's Heart was recently spotlighted in the recent national magazine –
People's Collector's Special on Twilight – that is on the newsstands now in preparation for the Breaking Dawn Part 2 premiere. It highlights one of the quarterly blood drives that Esme's Heart sponsors for the Red Cross.