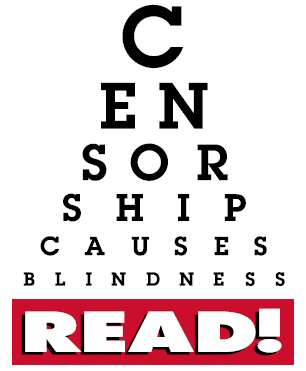 According to the AP:
" Suzanne Collins didn't expect everyone to approve of "The Hunger Games."
"I've read in passing that people were concerned about the level of violence in the books," Collins said of her dystopian trilogy that's sold more than a million copies. "That's not unreasonable. They are violent. It's a war trilogy."
In what's become a virtual rite of passage for young adult sensations, a Collins novel has made its first appearance on the American Library Association's annual top 10 list of books most criticized in their communities. "The Hunger Games," the title work of Collins' series about young people forced to hunt and kill each other on live television, has been cited for violence and sexual content. In recent years, J.K. Rowling's "Harry Potter" books and Stephenie Meyer's vampire novels also have been on the association's list.
"Hunger Games" ranked No. 5 this year and was joined Monday by Meyer's "Twilight" (No. 10), which debuted on the list last year, and Sherman Alexie's "The Absolutely True Diary of a Part-Time Indian," winner in 2007 of the National Book Award for young people's literature. Criticisms of Alexie's novel include language, racism and sexual content."
See more on the AP
Also visit the ALA site to see the history of book challenges
To quote our favorite slogan of the ALA, "Celebrate freedom: read a banned book!"