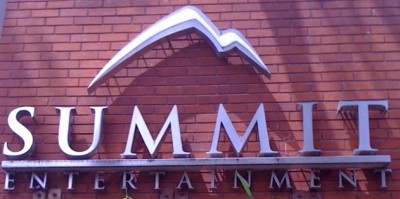 According to two different sources, Summit Entertainment is cracking down on websites that are allegedly putting up content on their sites that make it look as though they are official representatives of the Twilight Saga movies.
The first case involves the URL Twilight.com. According to LA Weekly,
If you responded to a casting call that was posted on the Website www.twilight.com, and have been wondering when you're going to get that life-altering phone call telling you to prance around with Edward and the gang … don't hold your breath.
It seems we may have a huckster in our midst.
According to a lawsuit, first reported by Courthouse News Service, the company Summit Entertainment, which produced and distributed the Twilight movies and owns a ton of Twilight-related trademarks, is suing the man behind the apparently duplicitous Website.
Summit, which produced such films as "The Hurt Locker" and "American Pie," claims that Tom Markkson registered the domain name twilight.com back in 1994, some 14 years before the first Twilight movie was released.
After the movie became a success, however, Markkson began posting material related to the film – copyrighted material, says Summit.
The company accuses Markkson of posting links to unauthorized movie contests and fake casting calls, "leading consumers to believe that they had reached the official Twighlight Motion Picture website."
The next action involves the site BreakingDawnTheMovie.com. According to Domain Name Wire,
The Twilight Saga: Breaking Dawn, Part 1 is coming to theaters this November.
But before vampires duke it out on screen, a fight has already broken out over the film's domain name: the creators have filed a complaint against the owner of BreakingDawnTheMovie.com in an effort to get the domain name. The complaint was filed with National Arbitration Forum…Although the domain name is likely to be transferred, there are a whole host of web sites that discuss the new Twilight film and us the name in their domains. Among the results on the first page of Google when I search "Breaking Dawn Movie" are three blogs: breakingdawnmovie.org, thebreakingdawnmovie.org, and breakingdawnmovie101.org. My guess is the studio leaves all of these fan sites alone…it just wants BreakingDawnTheMovie.com to promote the film."
Unlike the first case which seems to be an ongoing suit, this second case just seems to be the matter of Summit trying to buy up URLs that could be associated with the movie. It's perhaps somewhat surprising that they waited this long to do this.