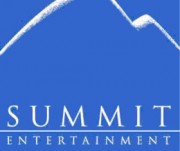 According to Yahoo:
Bath & Body Works is suing the distributor of the "Twilight" films, hoping to get a declaratory judgment that its "Twilight Woods" line of lotions, shower gels and other products doesn't infringe the trademark on the hit vampire franchise.
This might be the best toiletry-related lawsuit since Johnny Carson's estate won a permanent injunction to stop "Here's Johnny Portable Toilets" in December.
The retailer says it's under threat from Summit Entertainment because its lotions and other bathroom products allegedly rip off the design and color palate of "Twilight" promo materials.
Confusion in the marketplace? Summit allegedly thinks so. Now Bath & Body Works has beat Summit to the courthouse to stake its claim in federal court in Manhattan.
"The term 'Twilight' is used so as to evoke the idea of a particular time of day when the sun is just below the horizon, illuminating the landscape," the lawsuit says. "Whereas defendant uses the term 'Twilight' to refer to defendant's teen vampire saga."
Summit is currently involved in a myriad of legal action connected to the Twilight Saga:
Blockbuster not paying for Eclipse DVD's
Musician who tried to connect his music to Twilight.
The scout who found Twilight wanting more money
Legal action surrounding the illegal distribution of Eclispe photos.
There was also previous legal action regarding the Bella's jacket and the Twilight perfume that reused a bottle design from another company.