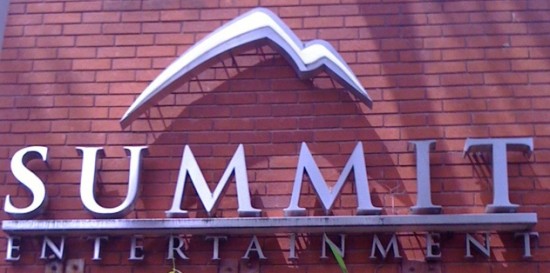 According to The Hollywood Reporter and EW, Summit Entertainment has issued a press release identifying those who stole and leaked images from Breaking Dawn onto the Internet earlier this year. According to both sources:
"Summit's release ID's Daiana Santia of Argentina as having been involved in a group that stole photos, unfinished images and video of Breaking Dawn, which will be released in two parts beginning in November. Summit's four-continent crusade involved the services of investigation firm Kroll Inc. and law firm Keats McFarland & Wilson, which located Santia and others in the northern Argentina town of Posadas. Civil actions have been filed in the U.S. and Argentina, along with a criminal action in Santia's home country.
"While we very much appreciate the legions of committed fans of the franchise and encourage them to create community online, we cannot ignore that property was stolen," says David Friedman, Summit's executive vp and general counsel. "It is not fair to the majority of fans that want to see the final chapter of the Twilight Saga film franchise fully realized by the filmmaker and dedicated cast and crew to have these images out and available on the Internet."
Earlier this year the photos in question circulated the web starting with sites and Twitters in South America. The images then spread to English speaking sites and Twitters and from there the images went global.
Given that last year Summit Entertainment prosecuted the person who broke into their set photographer's server and stole all the still images from Eclipse (six leaked online), fans shouldn't find this latest action too surprising. In the Eclipse case Summit spent several months building a case and tracking the IP addresses attached to the leak. The trail eventually lead to Sweden where the person responsible was found and prosecuted with the full help of that country's authorities.
Whereas a studio may occasionally turn a blind-eye to limited footage from an event like Comic Con or a pre-screening going online because that was finished product meant for public consumption, they will always go after material that is stolen from what amounts to online breaking and entering.
Other studios have taken similar measures and jail time has resulted from such cases such as the Hugh Jackman Wolverine movie.