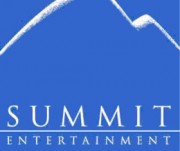 It's really starting to seem like it's official Twilight movie lawsuit month and someone forgot to tell us. Here is the latest in legal action surrounding the Twilight movies:
"An Ohio musician with ambitious plans to have his music heard by fans of "The Twilight Saga" is now suing the film's distributor, Summit Entertainment, for standing in his way.
Matthew Smith, who works under the moniker Matt Heart, created a song entitled "Eternal Knight" in 2002. This past November, Heart engaged in a bold marketing campaign to connect the song to new audiences.
He posted the song on YouTube and sold it via iTunes, CD Baby, Amazon and other sites. Most audaciously, he says he negotiated to distribute and promote the song in various movie theaters for 28 weeks, hoping to reach an estimated 5 million viewers via an agreement with Screen Vision, which sells ads in theaters around the nation.
But Heart got into trouble when he commissioned a CD cover for "Eternal Knight" indicating it was inspired by the "Twilight Saga." The cover art shows a moon and uses a similar typeface to that of "Twilight's" movie poster."
This one has a lot of twists and turns to it. It's not as obvious as it may seem. Check out the rest of the report on Reuters.