Almost a year ago, you may remember us bringng to your attention the Tsunami legislation that the Quileute Nation was trying to get passed. Well today the publicist for the Quileute Nation brings us great news. The efforts were then echoed by the Native American/First Nations actors in the cast. Well all those phone calls and letters paid off!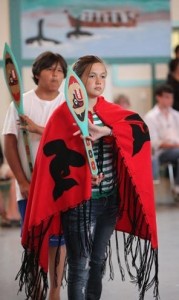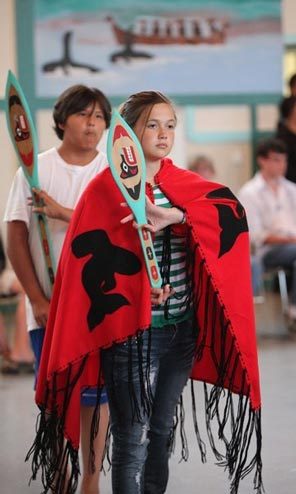 She writes:
"Today the House of Representatives voted to pass HR1162 the Quileute Tsunami Protection legislation. The Quileute people have been trying to get this legislation to the floor of the House for nearly 50 years. I have attached Senior Congressman Norm Dicks statement that he read on the house floor today and as you will see he references the "Twilight Saga" in the first full paragraph after his introduction.:) An extremely historical moment for the Quileute. "First of all, on behalf of the Quileute Tribe, I would like to personally "Thank" Twilight Lexicon and all the other fan sites who have helped the Quileute people share the important message of the tsunami dangers the tribe faces with the legion of "Twilight" fans. A special "thank you" to all the fans for your support as well. I would especially like to share, our heartfelt appreciation to Tinsel Korey, Gil Birmingham, Kiowa Gordon, Julia Jones, Chaske Spencer, Bronson Pelletier and Alex Meraz for all the social media support they provided the tribe during all the subcommittee hearings on the bill the past year. Please keep the tribe in your thoughts as they prepare for a very critical vote in the Senate."
The statement read on the House floor is here.