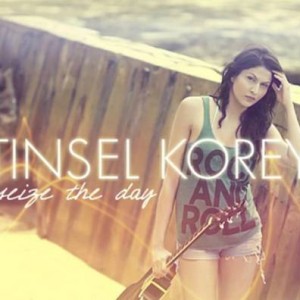 Tinsel Korey is going to be performing her music at Teen Groove. (Editor's Note: Our mistake we read the press release too fast. )down at The Grove today. For those of you not familiar, The Grove is this major "see and be seen" outdoor mall in Los Angeles. EXTRA broadcasts a segment from there every day. You have the chance to ask her questions.
The show starts at 7PM EST.

We are taking some fan calls so… call us at 858.956.2128 or tweet your questions to me @LenoreLuca

Listen live here – www.TeenGrooveOnTheMove.com
Good luck to Tinsel with her debut album!