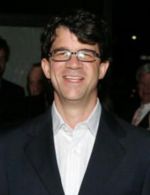 Wyck Godfrey has been a producer on each of the Twilight movies. Wyck has been featured in a number of our videos and interviews over the years. he is always very forthcoming and generous in talking with fans and press.
Wyck just spoke with the Earth's Mightiest website about Breaking Dawn and the choice of Bill Condon.
Check out his latest audio interview on Earth's mightiest.