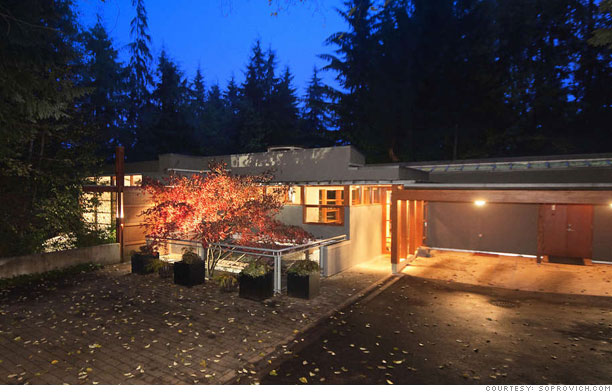 A couple of months ago the house that they used as the Cullen House in New Moon went on the market. Well, it just had its price reduced. According to CNN:
"Even fictional vampires are getting hit by the housing market. The Vancouver house that was the home of the Cullen clan in Twilight: New Moon had its sale price cut to $2,998,000."
Since it first went up for sale, the house as part of its marketing, has not tried to downplay the house's role in the film, and the fact the tour groups (though they don't routinely get in) do in fact drive by. It leaves us wondering if, along with the economy, this is why it's not selling.
You can see a full gallery of the house here. TY to Melissa for the heads up.