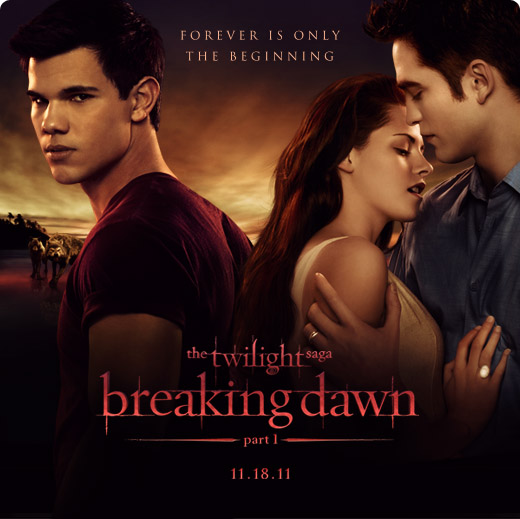 Add another company to the plethora of contests for the Breaking Dawn release!
Time Warner Cable is giving away a trip to the premiere of THE TWILIGHT SAGA: BREAKING DAWN – PART 1!
Just visit the Time Warner Cable fan page at Facebook.com/TimeWarnerCable and click "Like" to access and enter their Sweepstakes!
Now in case like us you have totally lost track of who is offering what, our friend Amanda Bell over at Twilight Examiner has compiled a fabulous lists of all of the contests! http://www.examiner.com/twilight-in-national/the-twilight-saga-breaking-dawn-part-1-contests-master-post