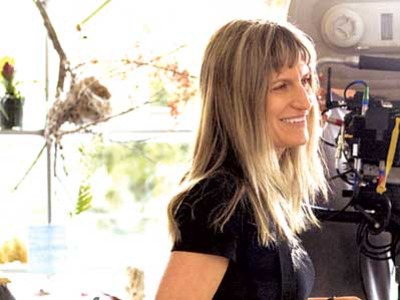 Catherine Hardwicke will be back in her native Texas at the annual South by Southwest (also known as SXSW) Film Festival. According to EW:
"The SXSW Film Festival will open on March 11 with director Duncan Jones' Source Code, starring Jake Gyllenhaal and Vera Farmiga. The festival, which takes place for nine days in Austin, Texas, will screen nearly 300 films and feature panel conversations with Jones, Gyllenhaal, director Todd Phillips (The Hangover), Paul Reubens, James Gunn (Slither), Ellen Page (Inception) and Rainn Wilson (The Office), among others.
These panels join over 40 previously announced sessions, including Catherine Hardwicke's Directing Workshop…"
This workshop is in addition to the special screening of Little Red Riding Hood (directed by Catherine and co-starring Billy Burke) that will be there. After the screening their is a flim makers' Q & A. According to the SXSW website:
"Red Riding Hood – Special Screening
Director: Catherine Hardwicke, Writer: David Leslie Johnson
Catherine Hardwicke will be present for Q&A following this special screening of her latest film, on Thursday, March 10 at midnight. In the film, a werewolf terrorizes a small village, especially when the people discover that, by day, the beast could be anyone. And one young woman discovers that she has a unique connection to the wolf that makes her both suspect…and bait.
Cast: Amanda Seyfried, Gary Oldman, Billy Burke, Shiloh Fernandez, Max Irons"
For festival information see their website.