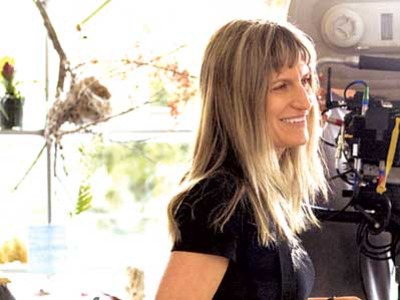 Catherine Hardwicke, the director of Twilight who is currently busy directing an updated Red Riding Hood tale that co-stars Billy Burke, is going to be mentoring a young filmmaker named Renuka Jeyapalan. Renuka is the winner of the 2010 Kodak New Vision Mentorship, and a mentorship with Catherine is part of her prize.
According to the Women in Film and Television in Toronto (WIFT-T):
"As part of the program, …Renuka will also receive an all-access industry pass to the TIFF festival and a post-TIFF creative mentorship with director Catherine Hardwicke (Twilight, Thirteen).
"The Kodak New Vision Mentorship allows WIFT-T to continue to develop Canadian female directors and to play a role in their ongoing success," says Sadia Zaman, Executive Director of WIFT-T. "We look forward to Renuka's first feature and want to thank Kodak, Catherine Hardwicke and Laurie May for their invaluable contribution to the industry."
See the full article on WIFT-T