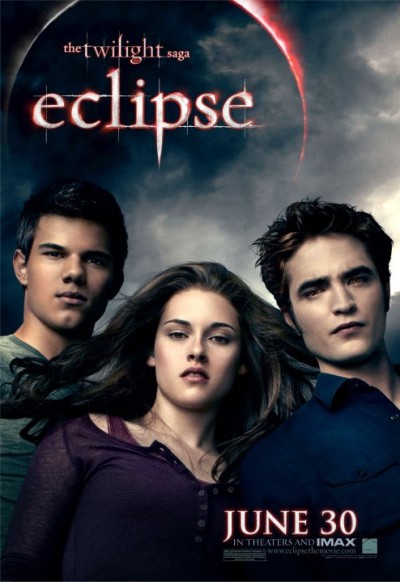 Yahoo News Via Reuters is talking about the big buzz that Eclipse is creating. We're also all kinds of happy that they even quoted us!
"Ben Carlson, president of Hollywood buzz monitoring firm Fizziology, said "Eclipse" is generating as much buzz as any film this year, and is on par with "Toy Story 3" which enjoyed an opening weekend box office of more than $100 million.
One of the blogs generating that buzz is Joffs' TwilightLexicon.com, where the Tennessee mother of two children addresses such topics as "Eclipse's" new director.
Joffs said Slade, who previously made the horror film "30 Days of Night," had fans worried that he "was just going to be so dark as a horror movie director." But after seeing the film, Joffs said those audience concerns will evaporate.
"He understands that the love triangle is what keeps fans coming back for more," she said."