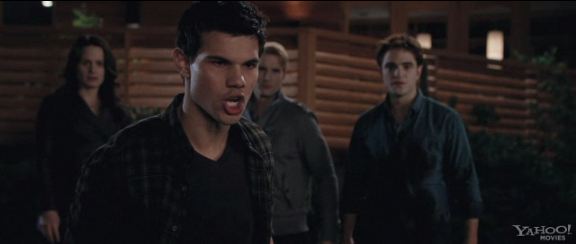 One of our Lexicon readers Kim wrote in to tell us the following:
I noticed that in the first "stand off with the wolves" shot from the trailer that Jacob was nowhere near the Cullens or the pack and then in the next second he is screaming out "If you kill her, you kill me". I think he is not in the shot when the wolves first arrived because he was imprinting on Renesmee! Also Edward shirt color changes from the line "they won't touch her" to the fight. I guess we will know in November but that shirt is way too blood stained for it to be anything else. What do you Twilight experts think?
What other tiny details have you noticed?