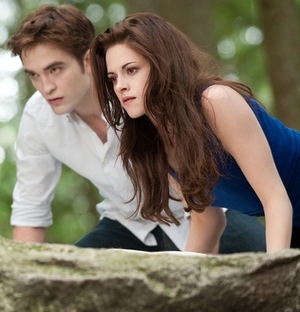 According to Box Office Mojo
With two new nationwide releases—Killing Them Softly and The Collection—failing to make any noise at the box office, the post-Thanksgiving weekend lived up its reputation as a dumping ground. As a result, for the third-straight weekend the top three movies were The Twilight Saga: Breaking Dawn Part 2, Skyfall and Lincoln. On the strength of those holdovers, the Top 12 earned an estimated $107.5 million, which is up a whopping 46 percent from the same frame last year.

Breaking Dawn Part 2 three-peated with an estimated $17.4 million (off 60 percent). The fifth and final Twilight movie continues to hang on slightly better than its predecessors, and with a $254.6 million total it's now within $1 million of catching up to New Moon.
Also we seem to have set an overseas record
The Twilight Saga: Breaking Dawn Part 2 once again led the foreign box office this weekend, and has already become the highest-grossing Twilight movie ever overseas. Meanwhile, Rise of the Guardians expanded in to most overseas markets and performed decently, while Skyfall continued its steady march towards $1 billion worldwide.

Breaking Dawn Part 2 added an estimated $48.8 million this weekend for a new foreign total of $447.8 million. That tops Breaking Dawn Part 1's franchise record of $430.9 million; with a few major markets like Japan and China still on the horizon, the fifth and final Twilight movie is guaranteed to close with over $500 million overseas. One interesting note: the movie's top market is the U.K. with $49.9 million, while its second-best territory is actually Brazil with $41.6 million. Worldwide, the movie has earned $702.4 million.