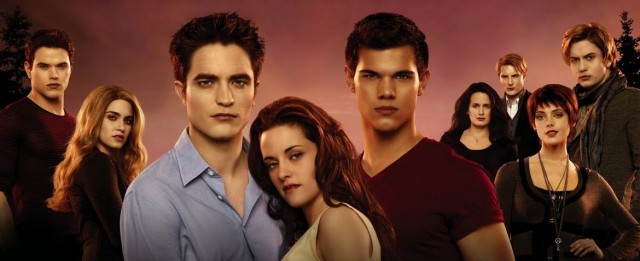 Once again the Twilight Lexicon will be hosting a Twilight Saga Movie Event for Breaking Dawn in Nashville, TN. The event will take place on the morning of Saturday, Nov 19 at 9:30 am. We will be using the Carmike Cinema Thoroughbred 20 in Franklin, TN. (633 Frazier Drive Franklin,TN 37064) This is the same theatre we have used for the last three events in Nashville.
Tickets are $15.00 each which covers the cost of admission to the movie as well as the opportunity to win one of our many prizes. We have spent over the last year gathering autographs, photos, merchandise, jewelry, books, and every other type of Twilight related memorabilia we could get our hands on from many of the companies who support Twilight products. Hot Topic, Infinite Jewelry, and Creation Entertainment have all donated generously to the event. There won't be a gift bag. Instead, every person in attendance will win a prize, whether it's an autographed copy of Breaking Dawn from Stephenie Meyer, tickets to a convention, T-shirts, or decorative buttons or pins. Whatever it may be, we promise that everyone will win a prize!

Doors will open by 8 am. Seats are on a first come, first served basis. Concessions will be open, so give yourself time to get your seat and your popcorn. Our give away will begin no later than 8:45 am.
Tickets can be ordered through Paypal by filling out the form below. You can use your Paypal account or a credit card to order your tickets. You will receive a confirmation from Paypal that the tickets have been ordered. Following that within five business days, you will receive another e-mail from us with all the specifics of the event that you will need to print off and bring with you on Nov. 19 to the movie theatre. You will exchange this confirmation e-mail for printed tickets at the theatre box office.
We're very excited for the event and can't wait to see you all there! Lori and Shelley (Alphie and Something Blue) will be in Nashville for the event. Be sure to get your tickets early so you don't miss out on all the amazing prizes we have to give away!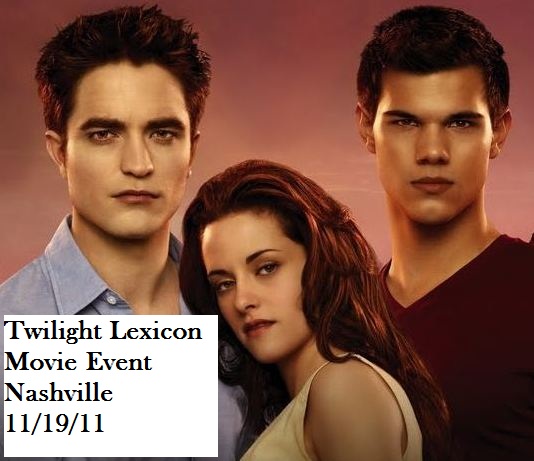 NOTE: There seems to be an issue with IPHONE users completing their transactions via PayPal. We are sorry for the inconvenience. We are not sure if it extends to IPad and other smart phones. We are working on it. In the interim we recommend using traditional PCs or MACs.
Update Nov 14 2011: Tickets are no longer being sold as we need to get the final numbers in to the theater.