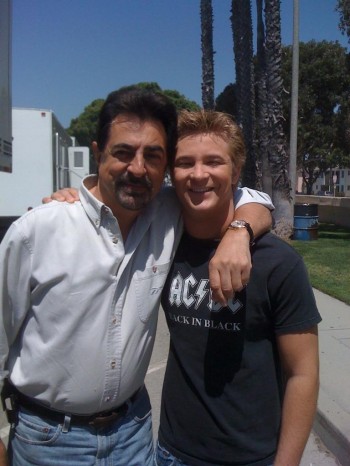 Joe Mantegna let the cat out of the bag yesterday via Twitter that Mike Welch would be appearing on an episode of Criminal Minds where Joe Mantegna is a series regular. Joe and Mike previously worked together on the short-lived but critically acclaimed Joan of Arcadia.
Larry 411 has more details including the air date.
"Welch came to prominence as uber-nerd Luke Girardi on two seasons of Joan of Arcadia, in which he co-starred with the masterful Joe Mantegna in 45 episodes from 2003-2005.
Now he reunites with Mantegna (Special Agent David Rossi) on a new episode of Criminal Minds. The show, titled JJ, will air on September 29th on the CBS network. Joan of Arcadia alum Chris Marquette, who's worked with Welch several times since then (Choose Connor, Remember the Daze), will also be appearing on the episode.
The series has been in the Nielsen Top 20 for the past two seasons and is on the DVR Top 10. Criminal Minds is produced by The Mark Gordon Company and CBS Television Studios."