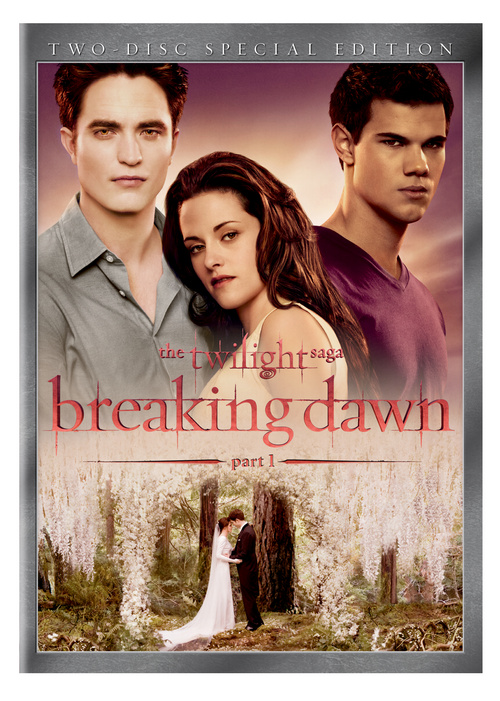 The Breaking Dawn DVD is around in time for Valentine's Day. In case you want to drop hints to your significant other as to what edition you want, the Twilight Examiner has a full rundown of who has what perk. The perks amount to special packaging, the content on the discs themselves is the same.
The Breaking Dawn – Part 1 DVD/Blu-ray release date is February 11th in the U.S.

Special features included on each of these include the following:

Audio Commentary with Director Bill Condon
"Edward Fast Forward" and "Jacob Fast Forward"
6-Part Making-of Documentary
Edward & Bella's personal Wedding Video
Get a glimpse into "Jacob's Destiny"
See more on the Twilight Examiner.