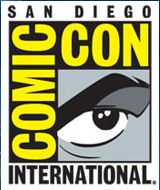 So far Summit hasn't given out their official list yet. If we were betting people (and we are) we'd lay odds on Robert Pattinson, Kristen Stewart, Taylor Lautner, and Bill Condon. The trio and the director have pretty much been a pattern since the first Comic Con appearance. After that it depends on who has a free schedule, who is in town, etc.
We already know that two Twilight actors are going to be there promoting other projects:
Taylor Lautner will be there to promote Abduction. According to THR:
"The news you've all been waiting for: Taylor Lautner is going to Comic-Con.
Sure, we all suspected he was going to be part of the Twilight: Breaking Dawn panel but Lautner will also be on hand to promote his action thriller Abduction. He will be at the Lionsgate booth (#3729 for those of you trying to map out the San Diego Convention Center floor) for a signing Thursday, July 21."
Kellan Lutz will be there to promote The Immortals (info from Immortals press release):
DATE: Saturday, July 23
1:00pm – 2:00pm: Comic-Con Panel in Hall H
2:30pm – 3:30pm: Official autograph signing at the Convention Center
GUESTS: Henry Cavill, Luke Evans, Kellan Lutz, Stephen Dorff, Freida Pinto, Mickey Rourke, and producers Mark Canton and Gianni Nunnari"