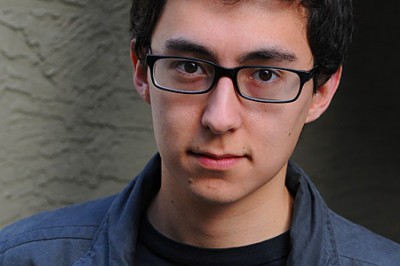 The Film Yap had a chance to interview Tyson Houseman on his breakout role of Quil in the Twilight Saga movies.
"Most actors toil early in their careers, desperately taking one job after another hoping to hit the big time. Not so for Tyson Houseman, who, in his first-ever audition scored the part of Quil Ateara, one of Jacob Black's best friends in "The Twilight Saga: New Moon."
He is now starring in that film's sequel "Eclipse," opening this June, and Houseman is on top of the world. He took a moment to sit down with The Film Yap to discuss scoring the role, how Native Americans are portrayed, and meeting people who think he's a werewolf.
The Yap: Hi, Tyson, how are you?
TH: Good. How are you?
The Yap: Great, thanks. So how did you get connected with the whole "Twilight" phenomenon?
TH: Well, "New Moon" was the first movie I've done, and it was the first audition I'd even ever been to. I remember I got the part, I was looking on the internet for a job on Craigslist, and I found this job that said there was an open casting call, and it didn't even said for "Twilight," it just said "a major motion picture," for a Native American, age 15-25. I thought "I fit that description, so I'll check it out." So I went down there, and that's when I first realized it was for "Twilight," because there was a lineup from the open casting call like 4 or 5 blocks long, and it was just filled with "Twilight" fans with books and t-shirts and everything, and I thought, "yep, this is probably one of the "Twilight" films. I didn't really expect to get anything out of it, but I went and stayed at the audition all day long, and there was only like 5 of us left, and they filmed me at the end of the day doing a scene. The next week they told me I got a callback, and I went and I did the callback, and a week later they called me and said I got the part."
Read more on The Film Yap.