We thought we'd point out a few of the new vampires that are in the teaser.
Lee Pace as Garrett standing with Myanna Buring as Tanya and Casey LaBow as Kate. In the background Noel Fisher and Guri Weinberg as the Romanians.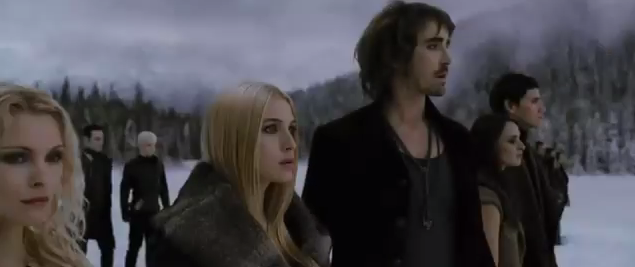 Lee Pace as Garret at the fireplace with Casey LaBow. Possibly, seated Christian Camargo.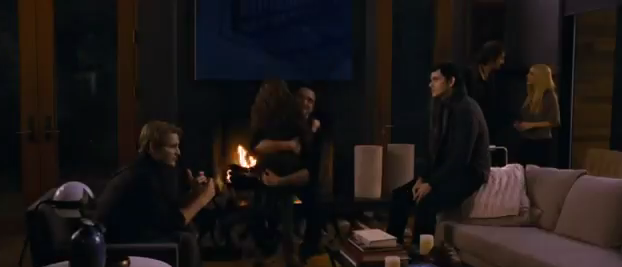 Joe Anderson as Alistair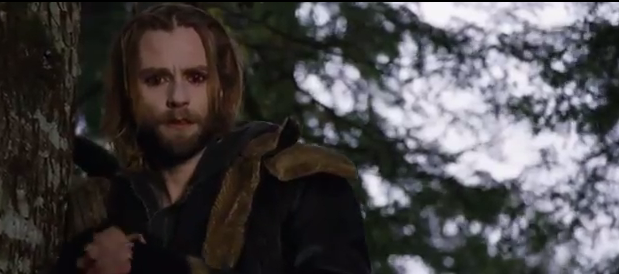 Joe Anderson at far right as Alistair Bill Tangradi as Randall far left. Also present Carlisle and the Denali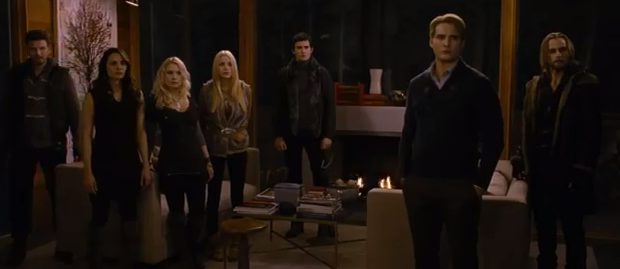 Rami Malek and Omar Metwally and Benjamin and Amun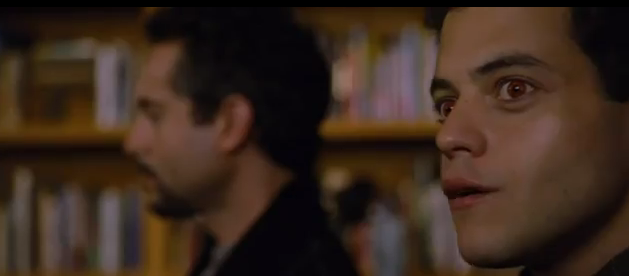 Benjamin and Tia (Angela Sarafyan)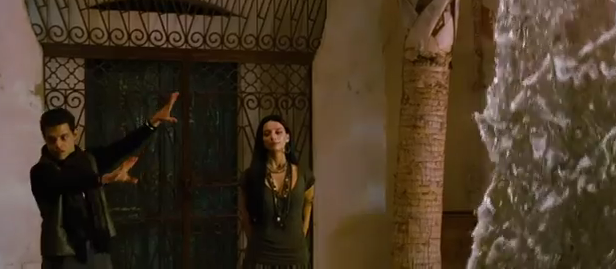 The Amazon's Tracey Heggens as Senna and Judi Shekoni as Zafrina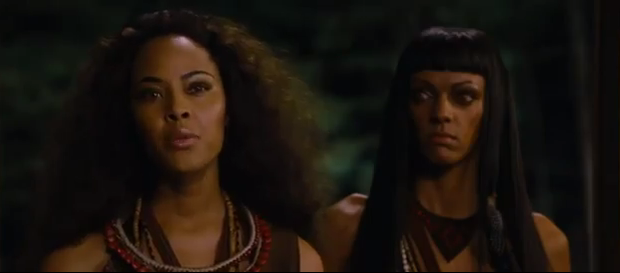 Charlie Bewley as Demetri sending who we believe is Toshiro, played by Masami Kosaka, to the wall.