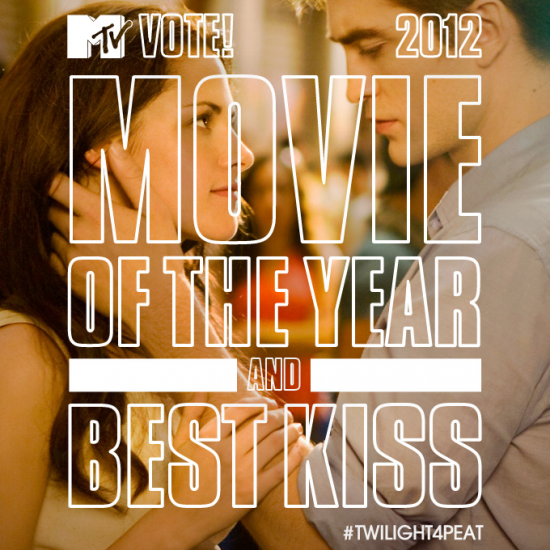 This is the last chance we have to rock the vote, folks. We have two categories: Best Kiss and Best Movie
Make sure you vote each day over the next two days.
Kristen Stewart will be attending the awards. Maybe she can kiss an Edward cardboard cutout if Breaking Dawn wins?