Julia Jones and Jackson Rathbone visited troops at Camp Pendleton in the San Diego area of California.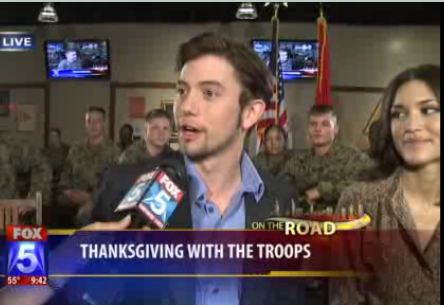 We are not able to embed the video, but you can watch it here.
Peter Facinelli (in what is my favorite Peter facinelli story ever) visited troops right after New Moon see it here. Mike Welch spent a week overseas working with the USO and kids of military personnel last summer.