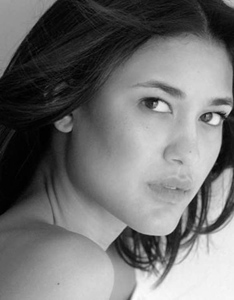 In an interview with Cosmo Magazine, Julia Jones talks about the relationship between Jacob Black and Leah Clearwater in Breaking Dawn, as well as her own relationship with Taylor Lautner.
What's the relationship like between Jacob and Leah?
Jacob and Leah have a very close bond. It's a little like family but it's also a partnership. In Breaking Dawn, when Jacob lets her join his pack, he's giving her an opportunity to stop feeling the pain of being around Sam all the time. I think her gratitude for that and her ability to understand his pain over Bella gives him strength as well. They would literally kill for each other.
In the novel, Leah is quite protective of Jacob. Are you protective of Taylor?
I actually do feel protective of Taylor. He's so mature in a lot of ways that it doesn't seem like he needs protection but every now and then I'm reminded of the fact that he's still pretty young. I adore Taylor so it makes sense that I'd want him to be happy and safe.
Be sure to read the full story at Cosmo.