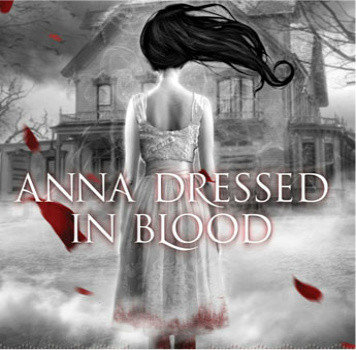 According to the LA Times
And Meyer has a juicy new project, The Times has learned: "Anna Dressed in Blood," a young-adult ghost story from the acclaimed author Kendare Blake.

Blake's book is a supernatural tale about a man named Cas who travels the world killing the dead — he's a ghost hunter, essentially — but runs up against a vexing case in the ghost of Anna, a woman who was brutally murdered in 1958 and who continues to haunt a small-town home.

The book generated hugely positive reviews when it came out last summer. And wouldn't you know it: Critics are already comparing it to a certain blockbuster franchise. "Cinematic and compelling. Blake's smooth combination of gore and romance should have little problem attracting the Twilight crowd," wrote Booklist.
This is the the second book that is loosely in this genre that Stephenie's company has optioned. The other is the Lois Duncan classic, Down a Dark Hall.