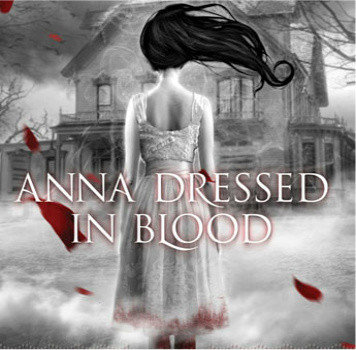 Stephenie Meyer's production company, Fickle Fish, is taking on another horror/YA romance book and bringing it to the big screen. Anna Dressed in Blood is about a Ghost hunter, Cas, who comes up against Anna, the ghost of a woman who was brutally killed in 1958. According the the LA Times:
The book generated hugely positive reviews when it came out last summer. And wouldn't you know it: Critics are already comparing it to a certain blockbuster franchise. "Cinematic and compelling. Blake's smooth combination of gore and romance should have little problem attracting the Twilight crowd," wrote Booklist.
Fickle Fish's list of films include Austenland, which is getting great reviews from Sundance, The Host, which will be in theatres in March, as well as another ghost story based on the book Down a Dark Hall. What are your thoughts? Have you read Anna Dressed in Blood? What are your hopes for the movie?
Read more at LA Times.