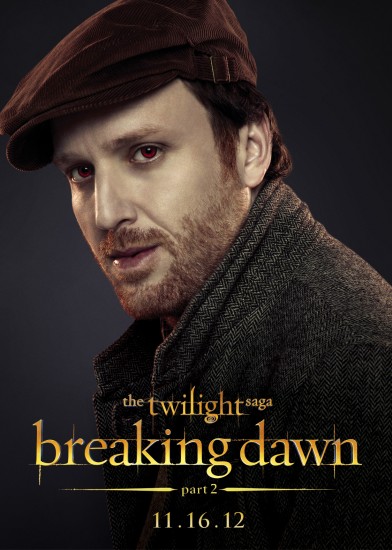 Introducing our newest member of the Irish Coven Patrick Brennan who plays Liam. For a refresher on his character see the character bios section.
You're one of the new vampires who has gotten a chance to interact with the fans at some Twilight conventions. Can you talk a little bit about what your experience has been with the Twilight fans so far?

Sure yeah. It's been absolutely amazing. When I got involved in Twilight I knew it was a big deal, but I didn't realize how big of a deal it was. And then you get to these conventions & you see these people who have formed a community, and they all support one another and are there for one another. And the way they support us– it's almost a little— it's a little crazy at first. But the way they support you and show you so much love it's a great thing. I'm always humbled by it, and not to be corny or anything but I'm really touched by it.
When you found out you were going to work on this movie, who were you most excited to work with?
You know I have a scene with all the guys- Robert Pattinson – the 3 of those guys- and Kristen- I found them to be so… I was looking forward to meeting those three – I found them to be so welcoming and down to earth and normal.  I don't know what I was expecting but I wasn't expecting that. I found them all to be really really great people. And funny and weird and cool. And when I did my scene with Jacob I was stumbling over lines and thought "wow—it's too odd. I'm sitting across from these Twilight stars." It took me awhile to get in my body & get in the scenes.  I was nervous. And Michael Sheen- I've always admired him as an actor. And I didn't get to do much with him, but I got to know him a little bit on set. I've always admired his work as an actor.
Check out the rest on Letters to Twilight
We also had the chance to interview Patrick at his first Twilight convention ever about a year ago (see video below)