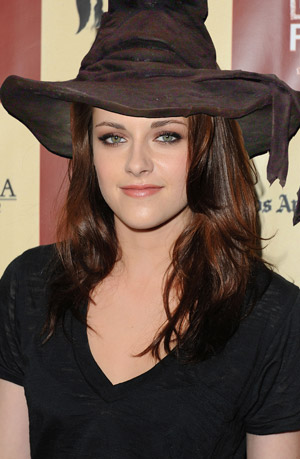 MTV is having some fun with its Harry Potter final movie wind up.
"As we contemplate the series' end, we couldn't help but wonder how some of our favorite celebrities would have fit into the "Harry Potter" universe. (Can you imagine "Vampire Diaries"' Kat Graham going toe-to-toe with Emma Watson?) Hence, our week-long feature, Celebrity Sorting Hat! Each day, we'll take the cast of a beloved television series or movie and let you decide which Hogwarts house they'd draw."
So check out today's list featuring Robert Pattinson, Kristen Stewart, Taylor Lautner, Ashley Greene, and Jackson Rathbone.