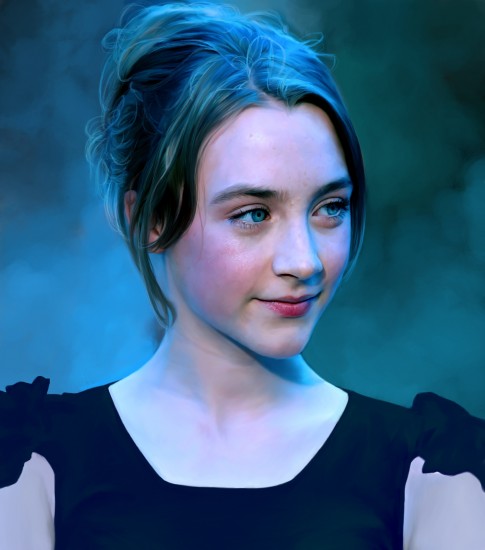 Deadline New York ( which is usually very reliable) has the scoop:
"Saoirse Ronan has been set to star in The Host, the screen adaptation of the bestselling novel by Twilight Saga author Stephenie Meyer. Scripted by Andrew Niccol, the film figures to be one of the hot titles when Inferno launches sales at the 2011 Cannes Film Festival next week. Niccol, who was originally set to direct, might resurface as the filmmaker…
The concept is more of a visual challenge than Meyer's Twilight Saga books, but one thing they plan is for Ronan to play both Melanie and Wanderer…
Niccol wrote the script to direct, but left to direct Now with Justin Timberlake, Amanda Seyfried and Cillian Murphy. Nanny McPhee Returns director Susanna White was briefly attached, but that isn't happening. Niccol, now done with his film, is once again in the mix as possible helmer. Inferno's Marc Butan, Jim Seibel, Bill Johnson are exec producing and Roger Schwartz is co-producer. The film's being funded by the producers and Inferno."
So what do you think of Saoirse Ronan being in The Host, and for the million dollar question, Melanie/Wanderer, and exactly HOW are they going to do that? This is a really interesting turn of events because Saoirse Ronan literally just lost out on another major movie role: Katniss in The Hunger Games. That role went to Jennifer Lawrence amidst much fan controversy.
Discuss the movie possibilities over on our forums and also check out our Host Lexicon site currently being built.
Via TwiMoms