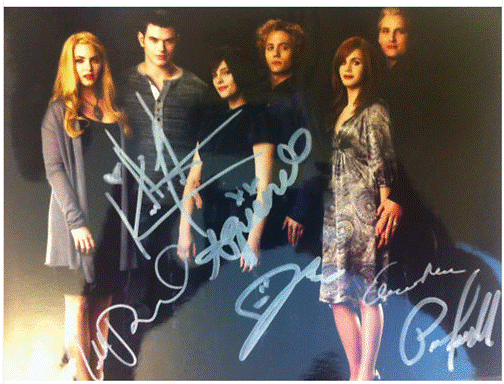 This is a cast photo that you don't see every day. It also has six entirely legible (as legible sigs go) of the six actors in the photo: Kellan Lutz, Nikki Reed, Ashley Greene, Jackson Rathbone, Peter Facinelli, and Elizabeth Reaser. It's particularly difficult to get Elizabeth Reaser's signature on anything since she doesn't do a lot of events, and to have this complete set in good quality is a real rarity! Plus it's 100% legit!
The item is being auctioned as part of the fundraising efforts for The Girlfriend Movie. They are currently raising funds for distribution here http://www.indiegogo.com/Girlfriend-2
You can bid on the photo here on EBay.