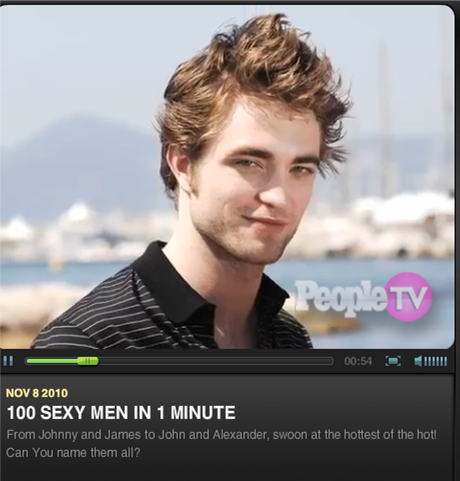 People Magazine has been doing features every three days or so to promote their 25th anniversary of their Sexiest Man Alive issue. This year, Robert Pattinson, Taylor Lautner, and Kellan Lutz have all made the short list.
People has a video up of the 100 sexiest in a minute. Check it out.
While you are at it, also check out the cover guys over the past 25 years. Do you think their choices have stood up over time?
Via RobPattzNews