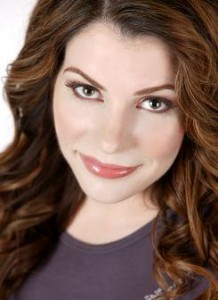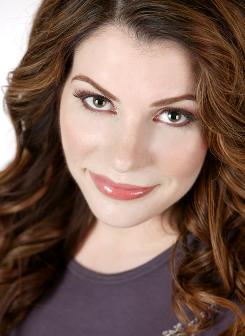 The websites Twilight Source, Twilight Series Theories, TwiFans, and Letters to Twilight spent a 4 hour lunch with Stephenie Meyer yesterday. They have tons and tons of information, some of which they can't share until after the movie comes out so it doesn't spoil the movie,but they can release some tidbits starting next week.
We talked to Kallie, from Twilight Series Theories, after the meeting. Kallie and her sister, Kassie, run Twilight Series Theories and are two of the coolest Texan ladies you ever want to meet! Kallie has been our broadcast buddy at the New Moon red carpet and she will be our broadcast buddy again for Eclipse.
Kallie said, "It was wonderful, fantastic, it was the chance of a lifetime. Stephenie is so down to earth. All the fans will love the information. We can't wait to share."
Kallie and Kassie have plans to put some of the material into their podcast as well as have transcripts.
Matt Britton from Twilight Source said via Twitter. "NEWS: Imprint LIVE: Saturday, June 19th at 8 PM ET to talk about our meeting with Stephenie! http://bit.ly/dsM2wY
Alison and Kim from Twifans summed things up here releasing the questions that they asked but not the answers:
"Here's a little teaser of the questions Twifans.com (Alison & Kim) asked Stephenie Meyer during our 4 hour Q & A. Some questions are Bree Tanner spoilers so we're not going to post those in this teaser:
1. What rule did Bree actually break according to the Volturi? (Fan question credit to – jencwu)
2. When will The Official Twilight Guide be released?
3. What do you think about Fan Fiction?
4. How do you feel about creating a fictional character all men are measured against?
5. Edward's movie Volvo (hatch back & mom mobile) &is different then the book Volvo, what do you think about this?
6. Based on the clips, Hot Angry Edward seems to be a fan favorite. Why do u think the fans seem to be so excited about this?
7. In the book Eclipse Bella jumps between Edward & Jacob in the tent scene to stop them from fighting. If Bella hadn't done that, our members want to know who would win – Edward or Jacob?
8. During the motorcycle scene in the parking lot Bella leaves Edward & rides off with Jacob. Our members don't think book Bella would ever treat Edward like that, what's your opinion?
9. What made you put your producer hat on for Breaking Dawn & what will you bring to the table?
10. Do you have a message for the fans?
These are just Twifans.com questions. Each of the 4 fansites ( Letters 2 Twilight, Twilight Source & Twilight Series Theories) asked their own great questions so there's a lot more info coming your way. We'll be posting a little more on Monday but can't post anything Eclipse movie related until after the is released. Stay tuned! "
Letters to Twilight stated: "We have so much to share. SO.MUCH.TO.SHARE. We interviewed Stephenie Meyer yesterday. No, scratch that- we hung out with Stephenie Meyer yesterday for four hours. Yes. You heard that. FOUR HOURS. We have amazing photos (We're pretty sure the photographer got some good ones of us stuffing strawberries in our faces & feeding each other grapes) and H-O-U-R-S of conversations to pour over."